Steam generators(gas,lpg,diesel) TECNA Line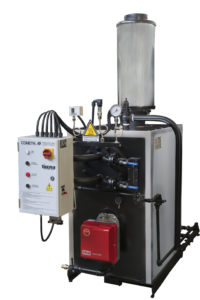 The TECNA series boilers are the result of our many years of experience in this sector with the contribution of the most modern design studios. This union of forces and the investment of important economic resources allows us today to produce boilers with real yields of 92% without having to use special burners or expensive energy recovery systems.
Thanks to a series of forced circuits inside the combustion chamber, the temperature of the fumes is lowered (giving heat to the steam pipes of the boiler body) to reach levels below 195 ° C at the exit from the chimney. The possibility of installing two accessories, such as the steam superheater and the feed water heater, allows us to reach higher yield points without compromising the excellent purchase price. Then, by applying a modulating burner with an electronic pressure sensing probe, it is possible to obtain very uneven steam production without interfering with the efficiency and the quality of the steam itself.
Available models: Tecna 100/200/400/60
Technical information
| | | | | |
| --- | --- | --- | --- | --- |
| | Tecna 100 | Tecna 200 | Tecna 400 | Tecna 600 |
| Steam production | 100 Kg/h | 200 Kg/h | 400 Kg/h | 600 Kg/h |
| Power | 34/70 Kw | 116/139.5 Kw | 279 Kw | 446 Kw |
| Dimension | 95x157x203h cm. | 95x201x203h cm. | 110x230x226h cm. | 110x230x230h cm. |
Horizontal water tube boilers
4 o 6 steam rounds
Thermal insulation in rock
Double inner lining with 50mm inner tube
External coating in stainless steel
Flanged visual level
Electrical panel compliant with CEI EN 60204_1
General door lock switch
Level control with 3 electronic probes
Triple pressure switch
Free of licensed driver
Total exemption in construction (ISPESL standards)
Feed pump
ACCESSORIES UNDER REQUEST
Steam superheater
Water superheater
Stainless steel condensate tank with automatic level regulator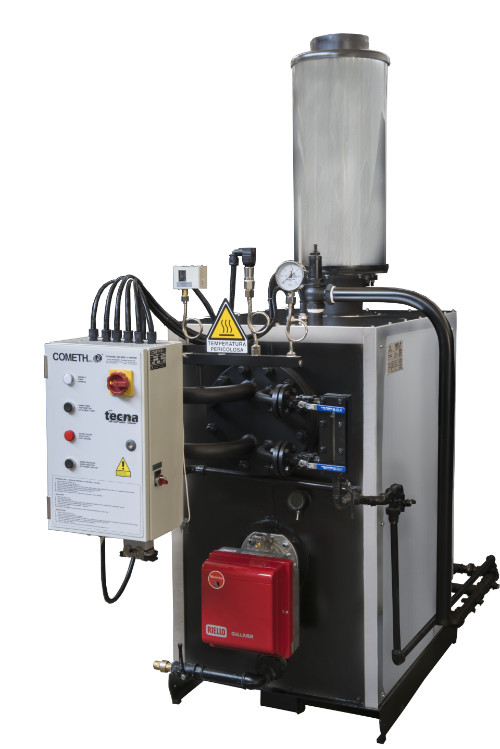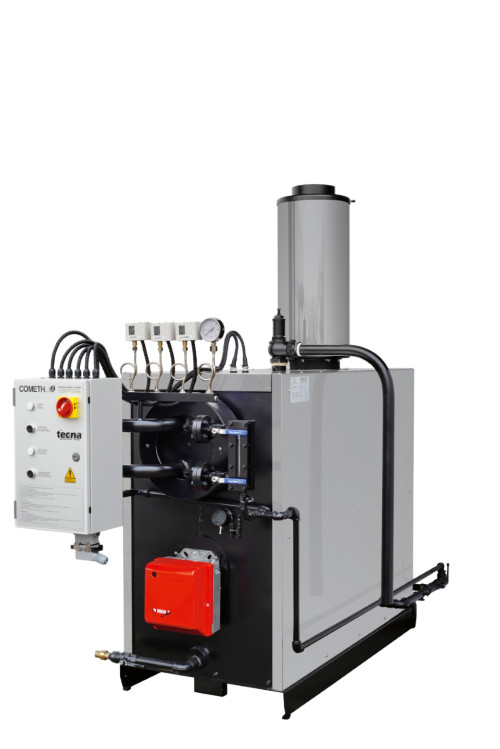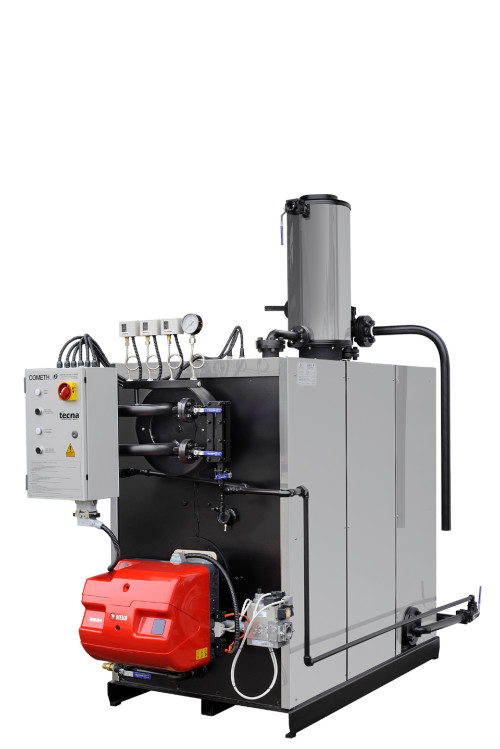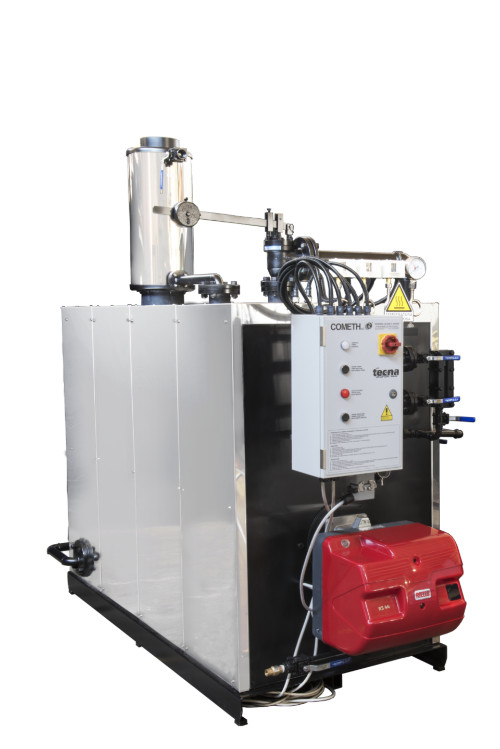 Contact one of our consultants